The Road to Victories team is riding across the country right now!
Track the team via satellite
HERE
, and read their blogs from the road
HERE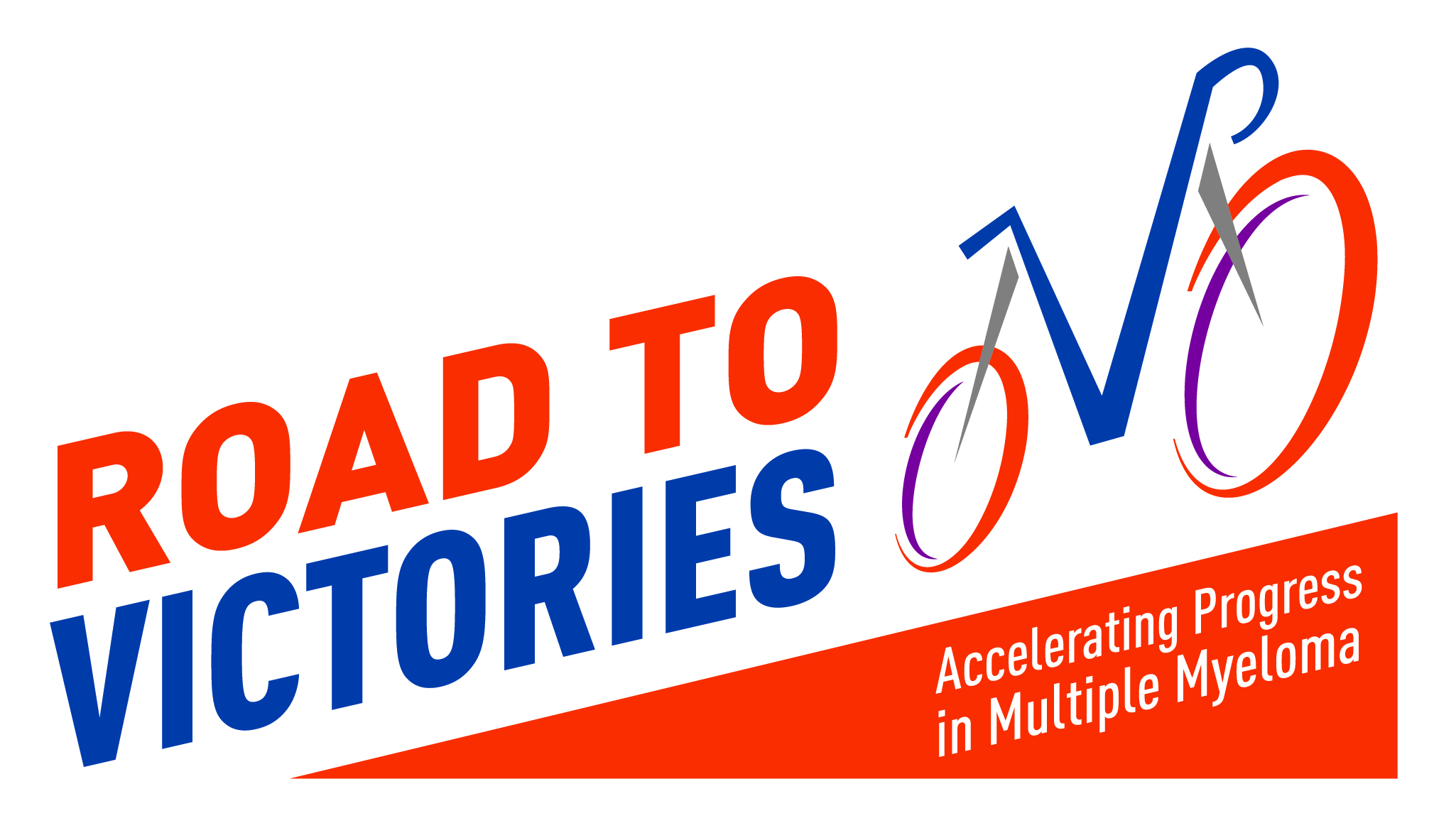 1-Day Ride • Two Distances to Choose From: 62 Miles (100K) or 25 Miles
Be a part of the Road to Victories Grand Finale!
October 20 - 21, 2017
Road to Victories
is an epic cycling event with a choice of distances that culminates on Saturday, October 21.

On September 2nd, twenty cyclists, all with a direct connection to multiple myeloma, will leave Manhattan Beach, CA, headed East. Eight of those riders, including one multiple myeloma patient, will ride coast to coast (3,400 miles in just over 50 days). Twelve of these riders, including four multiple myeloma patients, will join the cross country riders on the first leg of the journey to Flagstaff, AZ, taking on 546 miles through the Mojave Desert.
On October 21, 100+ riders, including YOU, can be part of the Road to Victories!

Ride on beautiful country roads during the peak of fall foliage on one of two courses, fully staffed with support vans, bike monitors, hydration and nutrition stations, rest rooms, and mechanical help if you need it.

Two Options to Ride:
• Ride 62 miles (100K) from Bristol, CT to the finish line at Jennings Beach in Fairfield, CT
• Ride 25 miles, beginning and ending at Jennings Beach in Fairfield, CT.
The 100K ride is a 2-day event/1-day point-to-point ride:
"Century riders" meet at Jennings Beach on Friday, October 20 between 12:00 - 2:00 PM and are transported with their bikes to the DoubleTree Hotel in Bristol, CT where they will join the cross country riders for
Road to Victories Celebration Dinner
. The 62-mile ride will begin from the hotel at 7:30 AM on Saturday, October 21 and will reach the beach by 1:30 PM for the grand finale. For more details, including information about lodging and logistics,
CLICK HERE
.
The 25-mile ride:
Designed for cyclists of all abilities, this 25-mile out-and-back course begins and ends at Jennings Beach in Fairfield, CT. Registration will close at 10:30 AM for an 11:00 AM start and riders will return to the beach by 1:30 PM to greet the Road to Victories cross country riders. For more information,
CLICK HERE
.
All 1-Day Riders are invited to enjoy a picnic lunch as we prepare to greet the cross country riders at 1:30 PM. We will flank the entrance to the beach - hundreds strong - to welcome the Road to Victories heroes as they approach the beach in anticipation of their final moments of the tour when they dip their front wheels into the Atlantic Ocean.

1-Day Riders commit to raise $500, $1,000 or $2,000+, and enjoy various perks as part of their commitment. See
fundraising levels here
for details of what is included.
Virtual supporters
are welcome too!

Thanks to our generous sponsor, Janssen Oncology, 100% of the donations you raise go directly to the MMRF's life-saving work!
Questions? Contact Jane Hoffmann at 203-391-4053
Teams and Walkers
Select a Team: